Written by Bamboo Forest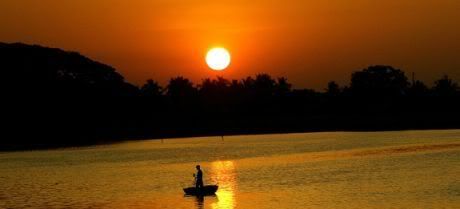 Photo by araswami
If I could have my tombstone say just one thing, it would read: "he was happy for the happiness of others." If it said this, I would count my life as one lived in fullness and completeness, a life that was worth living.
One of my essential philosophies is the constant engagement of feeling sincere joy for the fortune of others. And indeed — it does take work — this does not come naturally at all. It requires concerted effort.
Being happy for the happiness of others is most effortless when good things are unfolding in our own lives. But when our lives are uneasy and challenge filled, being happy for the happiness of others becomes a challenging undertaking.
When we hear good news about another, sometimes our first instinct is to feel a little resentful. This is only natural, but natural is not always good.
The moment we hear positive news about another, potential feelings of resentment should be immediately confronted and transformed into feelings of sincere joy! Doing so is particularly challenging when the very thing the other was blessed with is what we ourselves yearn for.
If you can put this into practice, you have conquered the armies of many.
One may interject:
"Yeah, but what do I get out of it? My circumstances haven't changed by feeling happy for my fellow human being."
To this I would agree, your circumstances have not changed — but you have.
Consistently finding joy in the good fortune of others is a quality we should all aspire to. One that by no means comes naturally; it is the outcome of an investment of time, effort, and awareness.
How wonderful would it be, if every time we heard positive news about another we felt a surge of joy. This remaining the case — inconsequential — of whether or not they were blessed with the specific things we ourselves have hoped, and dreamed for.
Magnificent this would be.